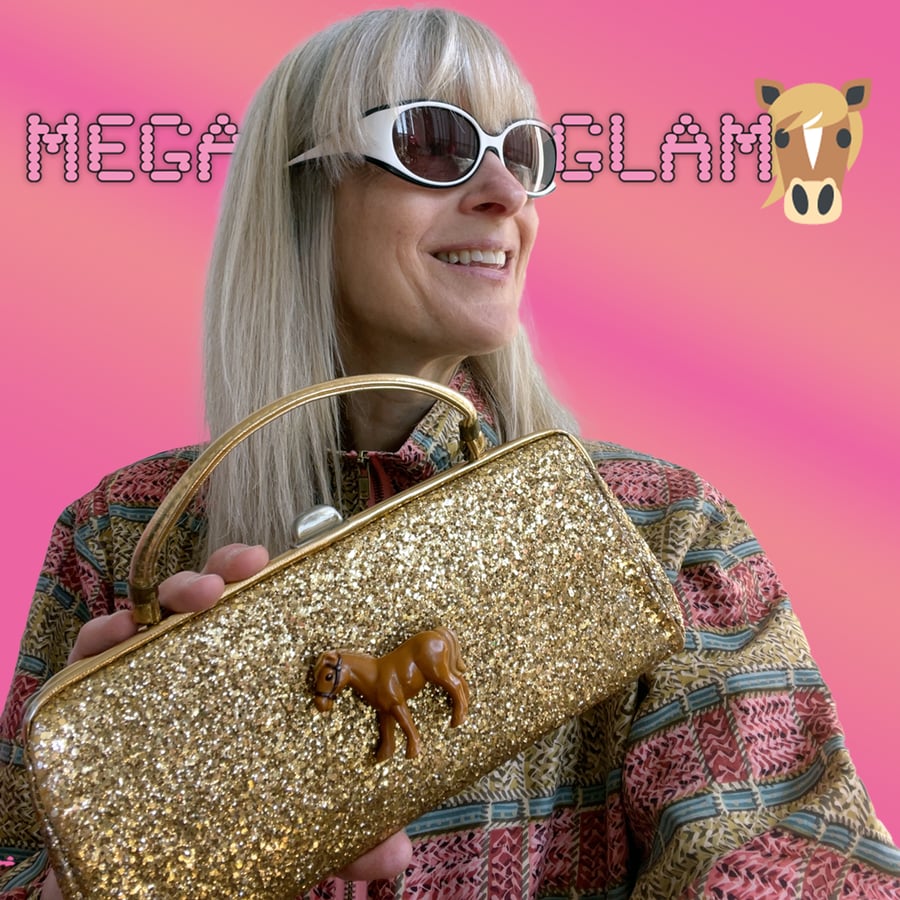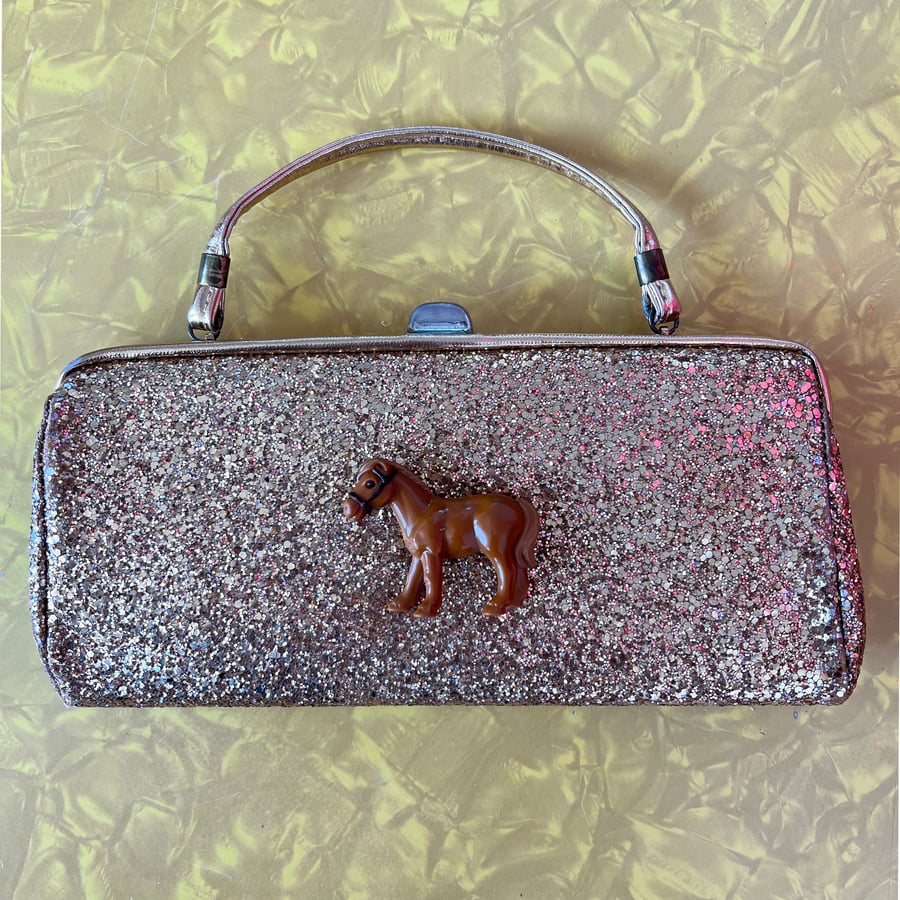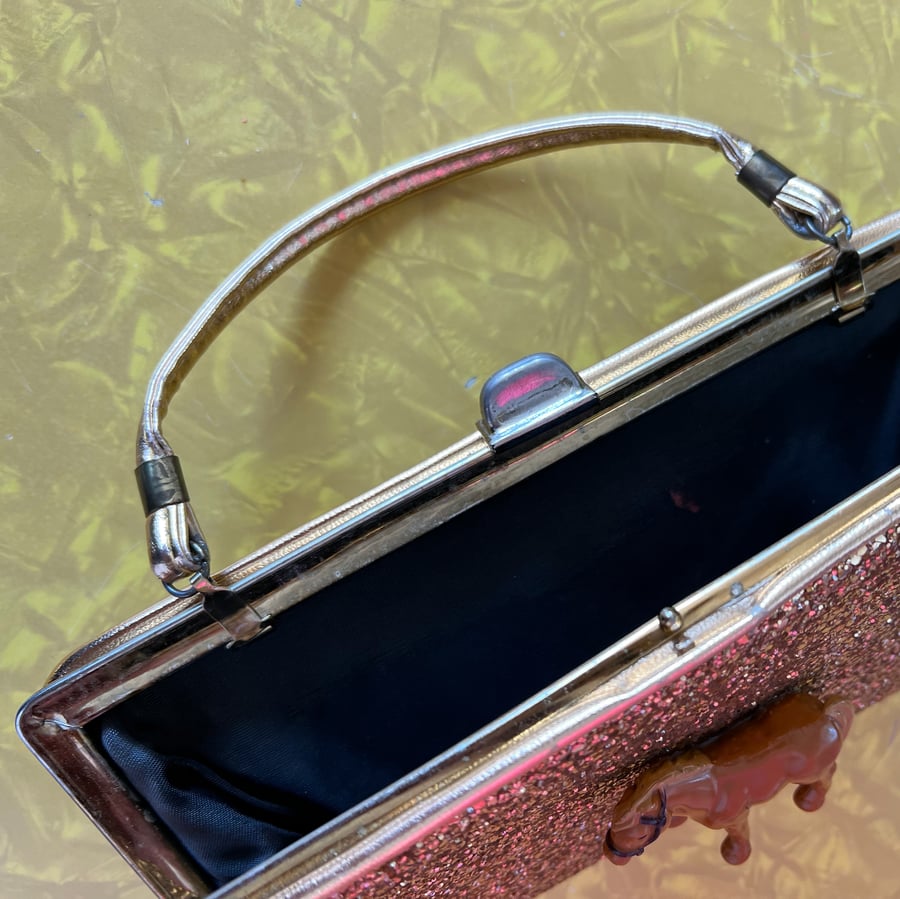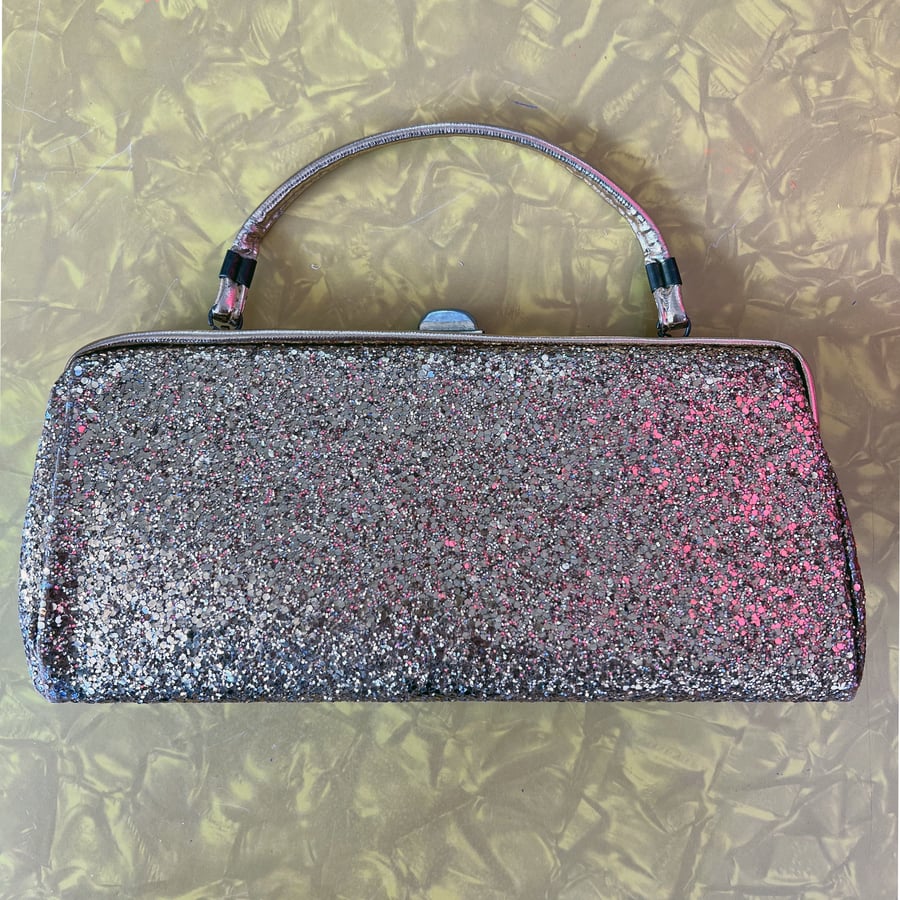 MegaGlam Landfill Luxuries Glitter Pony Clutch
$

65.00
We rescue quality products and materials to keep them out of landfills and create one-of-a-kind signature pieces that you won't find anywhere else.
Join the pony club with this gorgeous vintage gold glitter clutch adorned with one of our fine plastic horse rescue ponies.
A percentage every sale goes right back into our efforts to save plastic horses, care for them, and place them in loving homes.